About Us
Welcome to
HHMSPBNSS

College for Women
The long chain of N.S.S. educational institutions spanning the length of Kerala manifest the philanthropy and foresight of the late Bharath Kesari Sri. Mannathu Padmanabhan, the renowned founder of Nair Service Society. An institution of academics and cultural excellence, H.H.M.S.P.B.N.S.S College enjoy the prestigious position of being the only women's college amoung the centres of learning. This college, affiliated to the Kerala University, started functioning in Perunthanni in 1950 as a second-grade college and was upgraded in 1957. It is named after Her Highness Maharani Sethu Parvathi Bai who was the first lady Pro Chancellor of the Kerala University.
Read More
Vision
The Nair Service Society has a strong vision of building a powerful community through education. The College has adopted as its mission and goal the empowerment of women by providing them with holistic education.
Mission
Helping to form character, strengthen the will and expand the intellect –all of which are required for self reliance.Educating women means Educating families which leads to Socio-economic progress of entire community.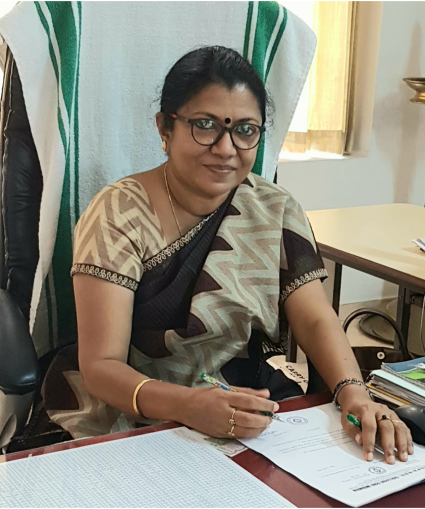 Principal's
Message
HHMSPB NSS College for Women is a prestigious institution led by the vision of the Late Bharatha Kesari Sri Mannath Padmanabhan, the renowned founder of Nair Service Society. The college has an illustrious history of being a premier institution providing exemplary education to young women since its inception in 1950. As a team, we strive for excellence by adhering to our mission of empowering students through holistic education. We can boast of a team of dedicated faculty that fosters an all-round development of students by promoting academic as well as co-curricular activities. We instil values that equip students to venture forth with dignity and confidence in a world of challenges. In these technology-driven times, the college community as a whole seeks to remain at the forefront of innovation by constantly updating skills to meet new demands. I must acknowledge with gratitude the wholehearted support extended by the NSS Management in all our endeavours. Let me wish the staff and students of the college a fruitful academic year ahead.
Dr. S. Devika, principal@nsscollege4women.edu.in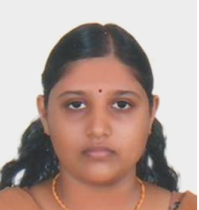 Gayathri Devi
Chemistry